BEYOND THE GYM EXPERIENCE
At CrossFit Can-Do, we want to provide members with not only a gym but an experience. Our team of experienced and passionate coaches are committed to help you feel comfortable and confident as we work with you to accomplish your goals.
Our Gym
We train athletes of all shapes and sizes; from former collegiate athletes to soccer moms, you have a place in our gym. We offer a variety of training programs; CrossFit, Olympic Lifting & Bootcamp are just some of our offerings. Community and family is an important element of our gym culture. We host family events, and even have a kid's program.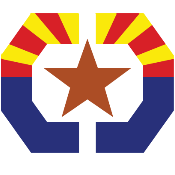 "We dropped in for a week while we were on vacation…This place is awesome! 20 minutes from Sedona. Great people great coaches! Thank you for welcoming us! See you next time we are in town!"
– Nicole G.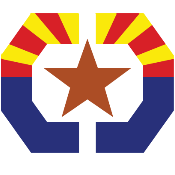 "Awesome class by Travis this morning. A fun welcoming group of people. I will be back when I venture out this way again."
– Stacey P.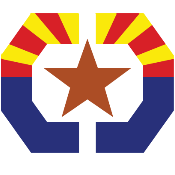 "Great box, great coaches, great people! Programming is on point and their kid's program is awesome!"
– Andre P.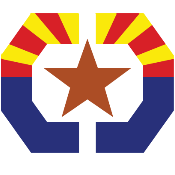 "A great box for a drop in while in the Sedona area…The coaches and members are welcoming and fun to be around. Plus if you are lucky enough to go for the early morning WODs you'll get to see quite a few hot air balloons as the sun rises!"
– Ginnie C.
Brandon has been committed to fitness his entire life. At 7 years old, living in Japan, his mother made him commit to studying karate for one-year; this one-year commitment turned into seven years of martial arts training.  This was the foundation of Brandon's physical fitness journey.
At 14, he discovered boxing and quickly developed into a top amateur fighter. As an adult, he was also a competitive powerlifter for several years, ranking 2nd nationally in the bench press.
While serving in the U.S. Air Force, Brandon continued to compete in boxing and was selected as a team member for the "Fittest on Base" Peacekeeper Challenge Warrior Series, competing against military teams from all over the world.
After 25 years of combined experience in law enforcement, corporate America and owning two businesses, Brandon transferred his skills and passion for helping others achieve more by becoming a managing partner and coach at CrossFit Can-Do.
His enthusiasm for helping others set goals and realize their potential is evident in his coaching style—positive, encouraging and high-energy.
Brandon also holds the following certifications:
CrossFit Scaling
CrossFit Anatomy
CrossFit Aerobic Capacity
Jill Iurato is Managing Partner for CrossFit Can-Do. She has her CFL1, programs & coaches our BootCamp sessions and works with athletes in balancing nutrition to achieve individual weight loss (or gain) goals, while maximizing their performance in the gym.
As a child, Jill was a competitive swimmer (setting Arizona state records) and equestrian. She has run several half marathons, competed in some triathlons (including New York City Tri), participated in many mud runs & local 5K & 10K races. Prior to CrossFit, Jill spent many years doing traditional weight-lifting and high intensity bootcamp-like workouts. She loves doing industry research, modifying standard exercises which creates opportunities to challenge athletes' bodies differently with every workout. Each workout she designs is unique, fun, challenging & performed at high intensities that athletes love.
Jill has a strong business acumen and has spent most of her life working for Fortune 50 organizations, building teams & helping others to excel. She has a BS in Business Management & an MBA Management Information Systems & Finance.
Born in Western Canada and growing up with a life-long interest and enthusiasm for fitness and sports, Nancy was a competitive runner for years and also coached adults and children. Over time, she realized she was better, faster & stronger when she combined CrossFit with her regular routine.
Nancy feels that the best way to encourage others to take the journey of aging with strength and confidence was to obtain her CrossFit Level 1 trainer certification. She believes developing strength and maximizing mobility will be the recipe that leads us towards aging well, enjoying life and keeping us functional and independent for as long as possible.
As an active Mother & Grandmother, she's passionate and enthusiastic about sharing this information on to others.
Travis was born and raised in Cottonwood, AZ, and has been involved in sports and fitness since childhood. After graduating high school, he enlisted in the United States Marine Corps.
Proudly serving four-years of active duty, 2 combat tours in Afghanistan and traveling to other bases around the world, he discovered CrossFit in Japan while training for a SealFit program. After separating from the Marine Corps, attending Yavapai Community College and exploring other career choices, Travis realized his passion for helping others through CrossFit and focused his attention at CrossFit Can-Do as Head Coach & Programmer.
Travis' motto is "Don't talk about it, be about it." and truly believes in the transformative power of physical fitness.  As a coach, he strives to lead by example, being a student of CrossFit himself and motivating others to push themselves beyond what they believe they "Can-Do." He challenges himself not only to continue his own CrossFit training, but also to become a better coach, inspiring those is this community to embrace a healthy lifestyle.
When he's not training or coaching, Travis loves spending time with his family, playing the drums, and going to the movies. He strives to live every day to its fullest, with one of his aspirations being to qualify for CrossFit Regionals in 2018.
Travis also holds the following certifications:
CrossFit Kids
CrossFit Defense
Laurie was first attracted to CrossFit because it encompasses a strong community which promotes a healthy lifestyle, which is in stark contrast to your typical gym membership. She appreciated that CrossFit is challenging physically, mentally and emotionally. However, the coaches were right there to support and encourage her every step of the way.
Through CrossFit and learning to have a balanced and healthy diet, Laurie has been able to overcome many health problems and to reach goals she had set. One goal Laurie set was to run a ½ Marathon, which she achieved in January of 2017. Laurie has also been able to progress in her strength and conditioning enabling her to do things she never thought possible, like pull-ups, handstand push-ups and box jumps, goals she never would have achieved without the assistance of a CrossFit coach.
Laurie was motivated to coach CrossFit because she experienced how much it has changed her life. She wanted to help others to each reach their fitness goals and improve their lives through a healthy lifestyle. In order to accomplish this, she pursued her Level 1 CrossFit certification, as well as her CrossFit Kids Certification and NCI Nutrition Level 1 Certification.
Laurie looks forward to continuing her education in fitness to help people of all ages enjoy a healthy, long life!
NOT SURE WHERE TO START?
Picking the right program can be overwhelming. Let us help you!